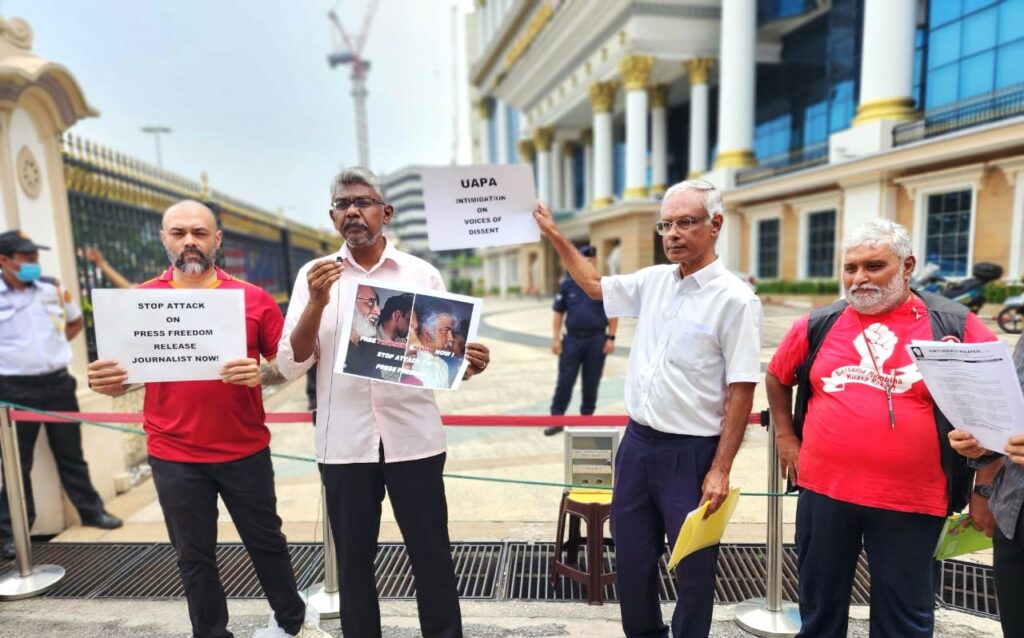 (Note: The PSM sent a memorandum to the High Commission of India in Malaysia on 9th October 2023, to protest against the recent crackdown of progressive media outlet in India.)
The Socialist Party of Malaysia (PSM) is deeply concerned over the recent anti-democratic attacks on media organizations and journalists, with the popular progressive outlet NewsClick as the prime target.
A number of homes were raided on 3rd October 2023, and dozens of people – including journalists and commentators – interrogated, while 2 persons, Prabir Purkayastha, the founder and Editor-in-chief of Newsclick, and Amit Chakravarty, an administrator of Newsclick, were arrested under the anti-terror law, Unlawful Activities (Prevention) Act (UAPA).
We are surprised that the Indian Government has chosen to arrest Prabir and Amit under the UAPA. We have met with both these individuals in meetings and conferences and they have never advocated violence much less any acts of terror. Both Prabir and Amit are committed to democracy and social justice, through independent journalism. Their work in Newsclick is to bring up the voices of the ordinary people and to speak the truth to power. We can see no reason for the government of India to detain them under the UAPA, except to intimidate and suppress the progressive voices in the country.
The views of people like Prabir and Amit add value to the political debate within society. People like them should be debated with, not arrested. Their views should be countered by rational arguments if the Government or any other party disagrees with them. Employing intimidation and arbitrary arrests isn't quite becoming of India which prides itself as being the largest democracy in the world.
We hence call upon the Government of India to:
Release immediately and unconditionally Prabir Purkayastha and Amit Chakravarty;
Stop the persecution of progressive media like NewsClick;
Stop the attacks on press freedom in India.