**This post is neither in support of the establishment, nor trying to rehabilitate 'tarnished' images of any political party.
I come from a typical urban, middle class family. The kind of family where you never have to worry about helping your parents put food on the table, or worry about having enough to pay bills every month. (Even this post is written in English so it's pretty self-explanatory). You probably also know which coalition we voted for in GE-15.
With the influx of youth and new voters due to the implementation of Undi18 and automatic voter registration (AVR), Malaysia's 15th General Election is 'uncharted water' for many political parties. The outcome in urban areas are very much predictable, but what about the rural areas? As urban folks, we tend to have views of rural folks as 'uninformed, naive voters', but this is a harmful stereotype.
During the election campaign period, I went to Ayer Kuning (a small village in Perak/ Tapah) to campaign for comrade Bawani KS who was running for the state seat as a PSM candidate. It was my first time ever campaigning for a political party, my first time visiting a small, rural village in Perak, my first time surviving without hot water baths for almost 2 weeks, along with many other first time experiences that did not happen inside my privileged 'urban bubble'.
I arrived at Tapah at night, and the drive back to Bilik Gerakan was 'adventurous' – travelling on narrow, windy roads through dimly-lit palm oil plantations. We passed by a number of quaint little kampungs, and also stumbled upon this interesting 'gem' in a field.
Campaigning for an election undoubtedly involves a lot of walking, talking, giving out leaflets, and most importantly – eating, to keep our energies fueled! Thanks to our members, farmers and supporters, we were blessed with fresh fruits, vegetables and tasty dishes 3 meals a day (sometimes 4).
Perak is a state that has an abundance of natural resources, yet, rural areas like the one we were in lack a lot of basic infrastructure, such as – clinics (not good for its population which are mostly senior citizens), post offices, ATM machines and banks. Cows and buffaloes grazing around freely is also a worrying issue, as their faecal remnants here and there arise as a health hazard for the locals exposed to it.
Most of these concerns are addressed by Bawani's local manifesto, which includes providing ATM services, placing doctors in local clinics and upgrading roads. It might seem a little too simplistic for the usual manifestos that are generally filled with huge promises like investing in esports and urban farming, but these simple demands are mostly taken for granted by urban folks like us.
Electoral politics in Malaysia is definitely a "cash is king" game. You have to go all in to win the most seats. Influential political parties can afford to hold huge concerts and dinner feasts for the voters, plaster the entire village with huge banners, blast digital ads on social media – sadly, with our current limited resources, we can only mobilise our party members to put leaflets into postboxes, walk door-to-door and speak to the villagers.
Although the activities were mentally and physically exhausting, we tried our best to not miss any houses or any villagers, because every leaflet given out and every person we reached out to was a potential voter. Of course, this was also a great chance to increase awareness and understanding towards the party – we did it the offline, cost-free method.
I definitely did not enjoy walking under the hot sun, particularly during the afternoons, but morning and evening walks were enjoyable and we had the opportunity to explore the area.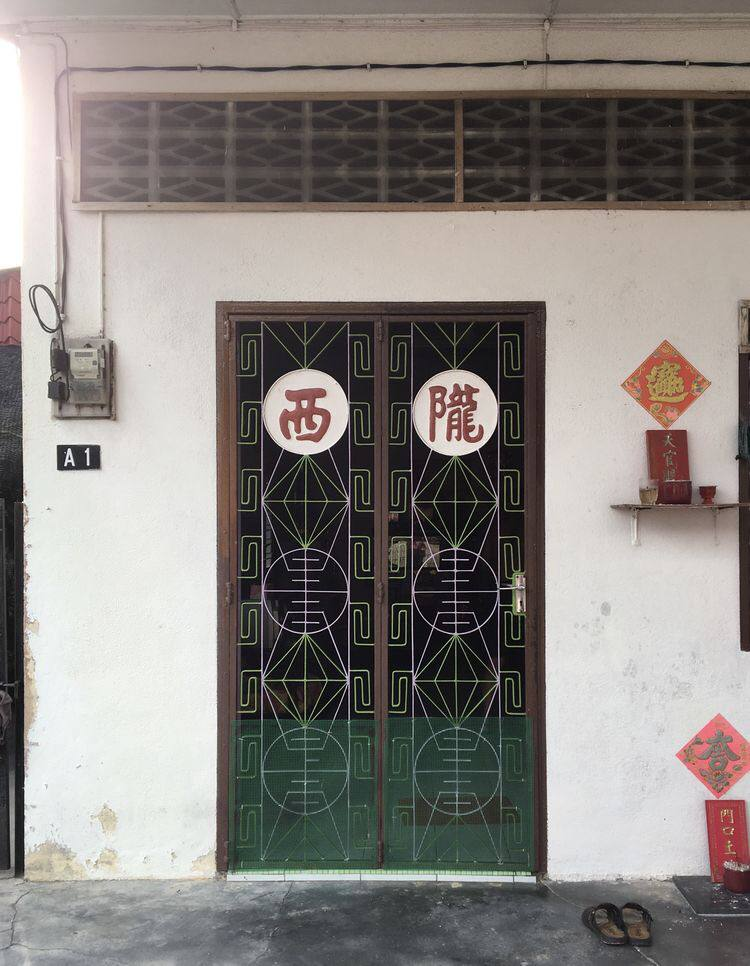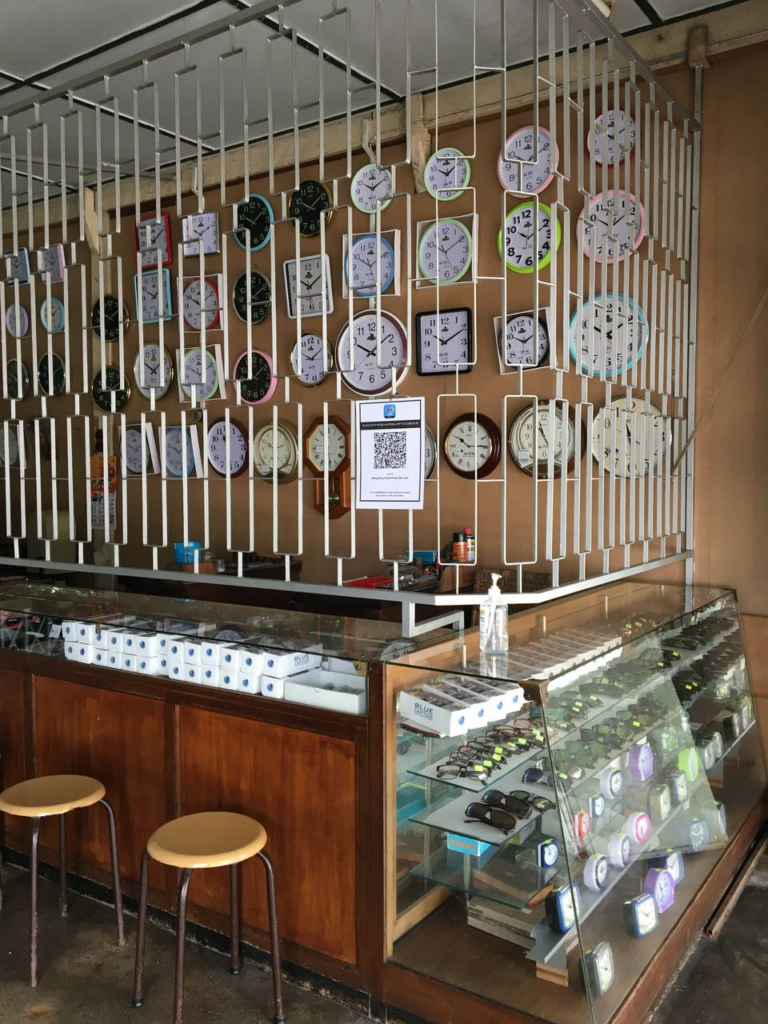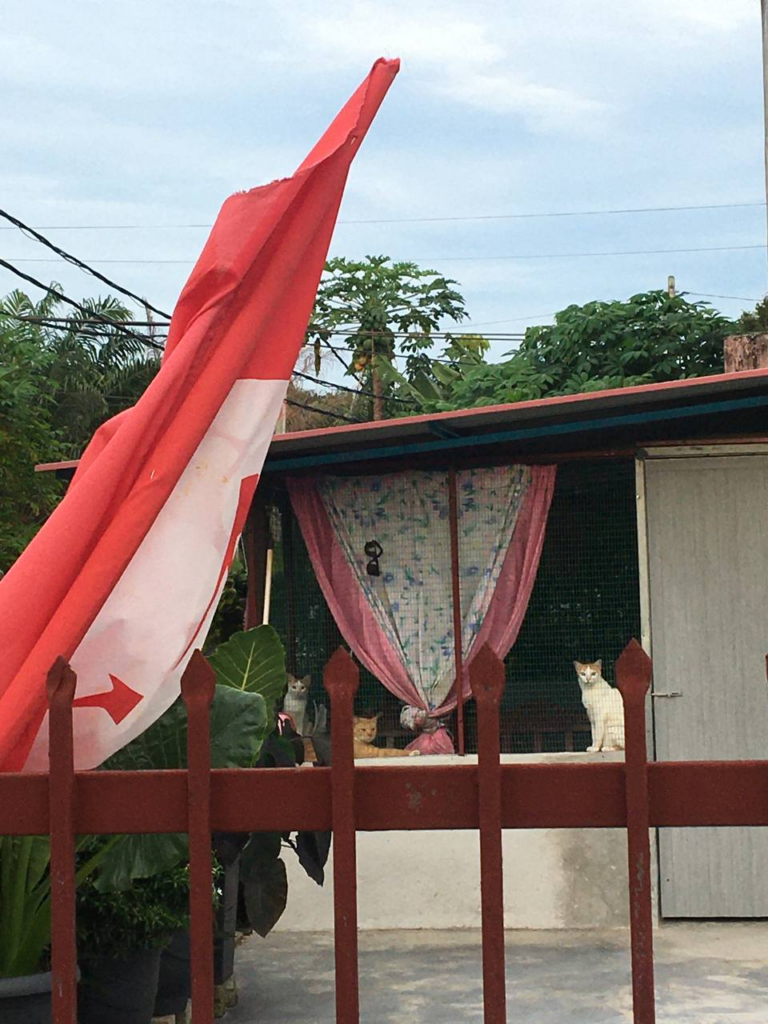 Along the way, we met all sorts of voters.
We met an Indian uncle who stated 'I will only vote for BN because they are the ones that gave me this house, they are the ones that gave me (financial) aid.' As urban folks, we can incessantly talk about how rural folks need to be more 'clever' and vote for the 'right' person, and some of us even tend to look down on them due to their 'short-sightedness' in voting for the establishment (ethno-nationalist, race-based). But, can we really blame them for doing so, when these political parties are also the ones who are providing them with basic infrastructure that urban folks enjoy everyday with ease? For people stuck in poverty, government financial aid is indeed a great help for them, albeit small in amount and is in fact an act of 'buying votes'.
Of course, there are also villagers who complained that "every single [political] party made all sorts of promises, but decades later, the situation is still the same!" and rightfully so.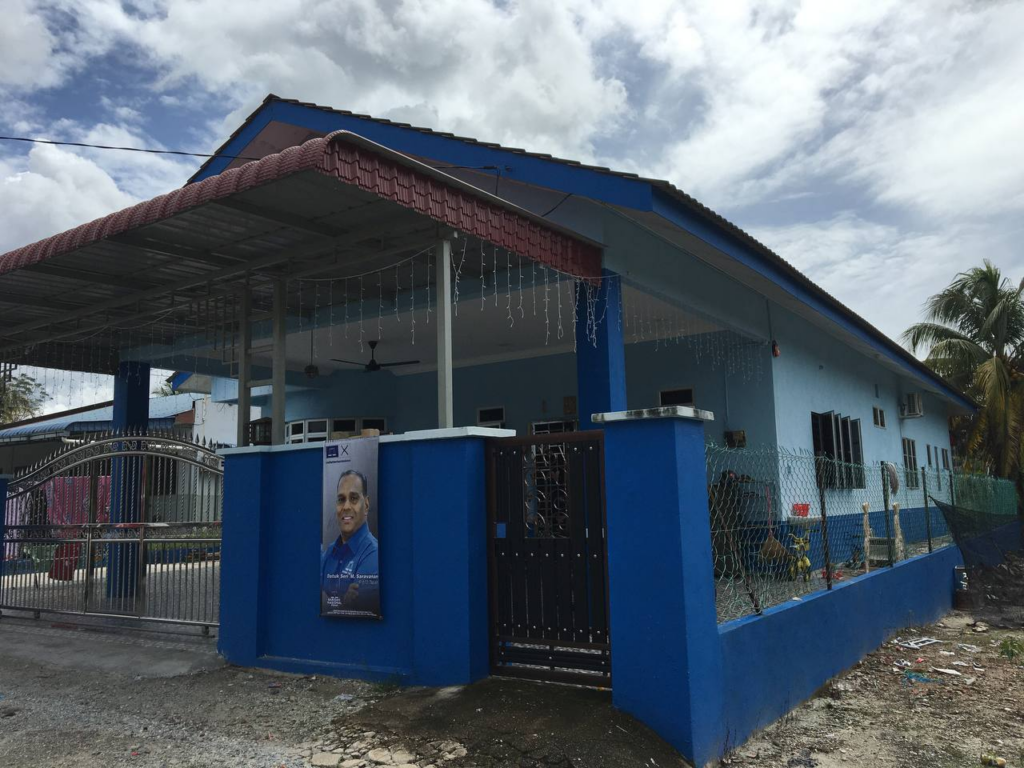 Most of the villagers are elderly people, as their youth and working adults in rural areas are forced to leave their hometown for the city in search of better jobs and wages. During one of our walkabouts, we visited a parcel sorting centre. It is a small shop lot with crates scattered around the place, with delivery workers sorting the parcels one by one. As urban folks, we can afford to choose between options like Shopee, J&T or Ninjavan to have our online shopping parcels delivered. But economically disadvantaged workers can only choose between working for a courier company that pays up to RM2 for each parcel or some other courier companies who only pay RM0.20 – some of which did not even receive EPF and SOCSO payments.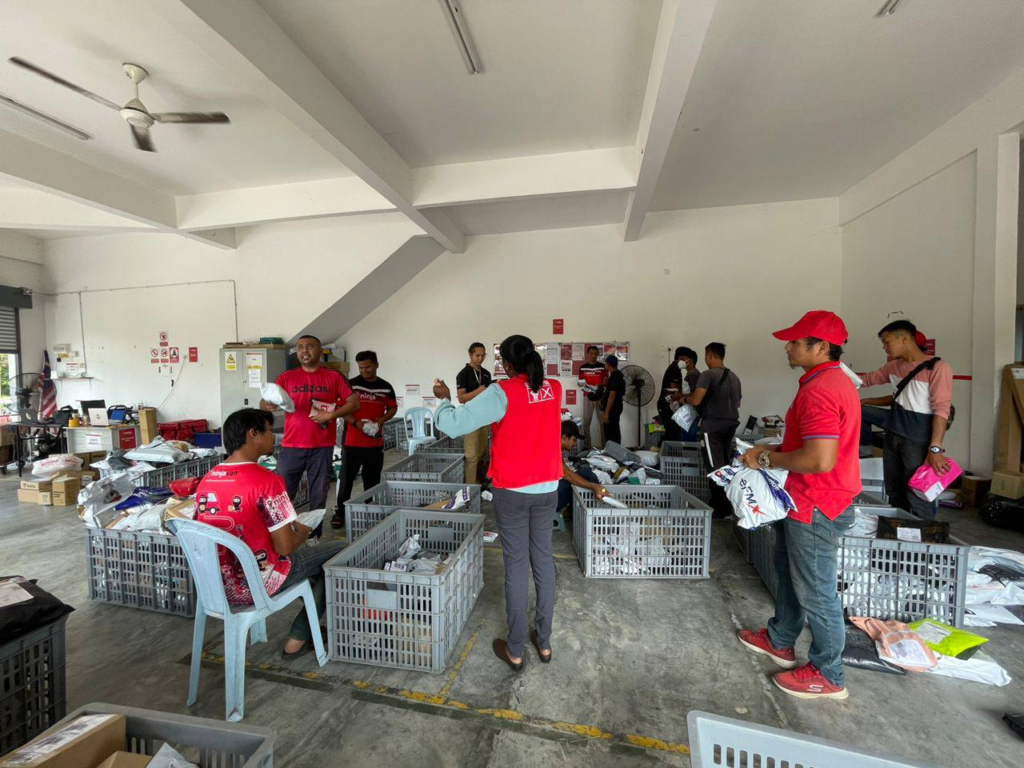 There were also instances when the villagers showed familiarity to PSM. A local makcik recognised the party logo and said "oh PSM ke? Saya kenal Yee Shan dan Bawani, saya pekerja cleaner dan terlibat dalam union" (Translation: Is this PSM? I know Yee Shan and Bawani, I am a cleaner and also involved in the union).
What she was referring to is the Kesatuan Pekerja Swasta Hospital Kerajaan (Union of Private Employees in Government Hospitals) under the JPKK (Government Contract Workers' Network), through which contract workers make demands to abolish the contract system and take them as government employees for better wages and benefits.
To quote Arundhati Roy, "There is really no such thing as the 'voiceless'. There are only the deliberately silenced, or the preferably unheard."
We definitely cannot hold stereotypical views about voters that they are easily 'swayed by money' or 'naively believing in empty promises of race and religion'. We cannot afford to just sit down and let right-wing forces dominate political spaces with hateful rhetorics against marginalised communities and race minorities.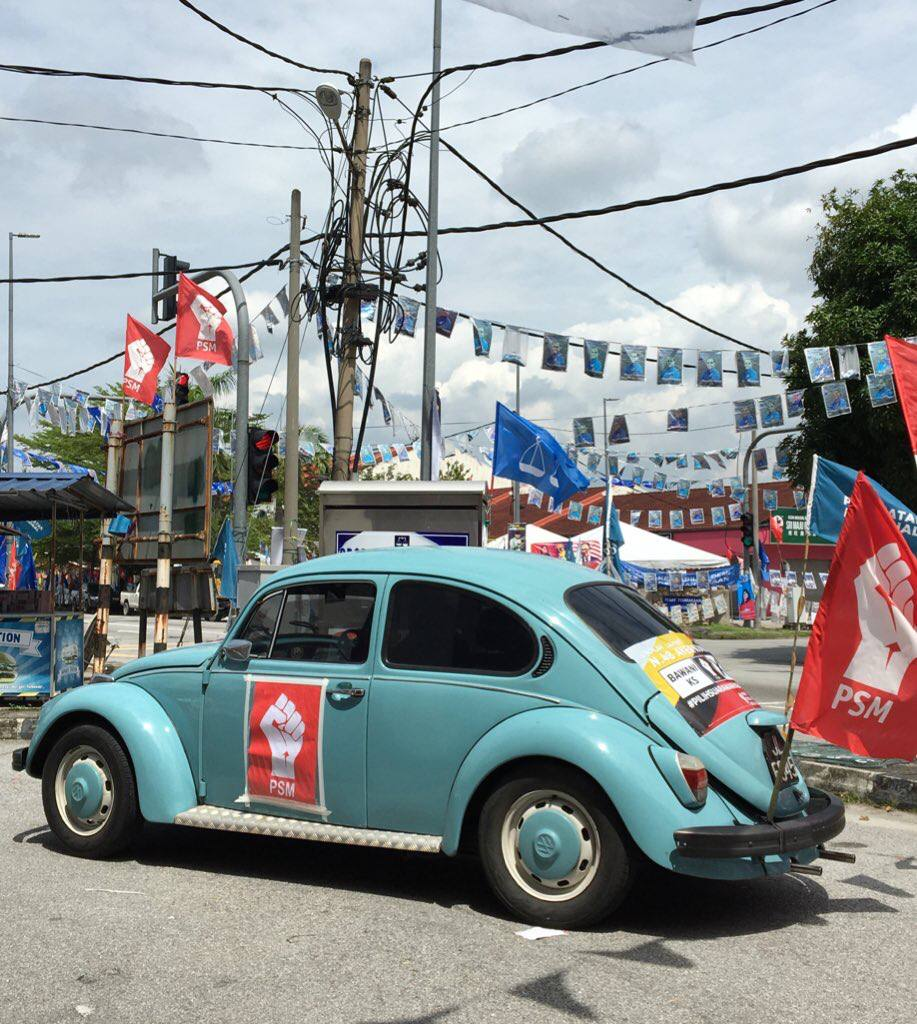 It is important that we do whatever we can to continue to broaden our worldview, show solidarity for the working class, support progressive political parties, push for better policies that prioritise the people, and organise to move forward.
From the bottom of my heart, thank you to all the members and supporters who made my campaigning experience such an eye-opening and memorable one.
"It's time to CHANGE to a new one …." very apt messaging that represents the election campaign period.
Huei Ting
Central Committee
Parti Sosialis Malaysia